We are here to assist you with any electrical problem and ready for troubleshooting 24/7 including weekends and holidays.
Dependable Electrician
in San Francisco, CA
When you are faced with an electrical problem and you have no idea who to turn to, A 24 Electric Co. is here for you. We pride ourselves on our speedy response times and ability to diagnose problems quickly. The electrician you hire in San Francisco, CA, should have great attention to detail. You can count on us to possess those qualities.
Get Professional Services
Electricity is not something an inexperienced person should play with, but fortunately, we have experience with commercial and residential electrical services.
Count on Us for Support 24/7
Our team will assist you with any electrical problem. We are ready for troubleshooting 24/7, including weekends and holidays.
Residential
We don't only perform electrical repairs. You can also call A 24 Electric Co. for help with new construction and renovations. We perform electrical upgrades, conversions, and installations of doorbells, intercom systems, and EV charging stations. Additional services we provide include: 
Repair code violations
Issue permits
Inspect projects
Install smoke detectors
Install exterior and interior lighting
If you don't see a service listed that you need, don't hesitate to call us. Our expertise and training are vast, so we can most likely do what you need. We handle just about anything related to wiring and low voltage electricity.
Commercial
It is especially important for businesses to follow the correct codes and to have the right permits. A 24 Electric Co. ensures that you are following the right procedures and that you are issued the correct permits for what you need to do. We also provide services such as:
Installing and repairing communications equipment
Repairing electrical issues
Upgrading panels
Wiring and rewiring electrical components
Installing protection lighting
Whether you have an emergency or need advice, rely on us to be at your service any time of day.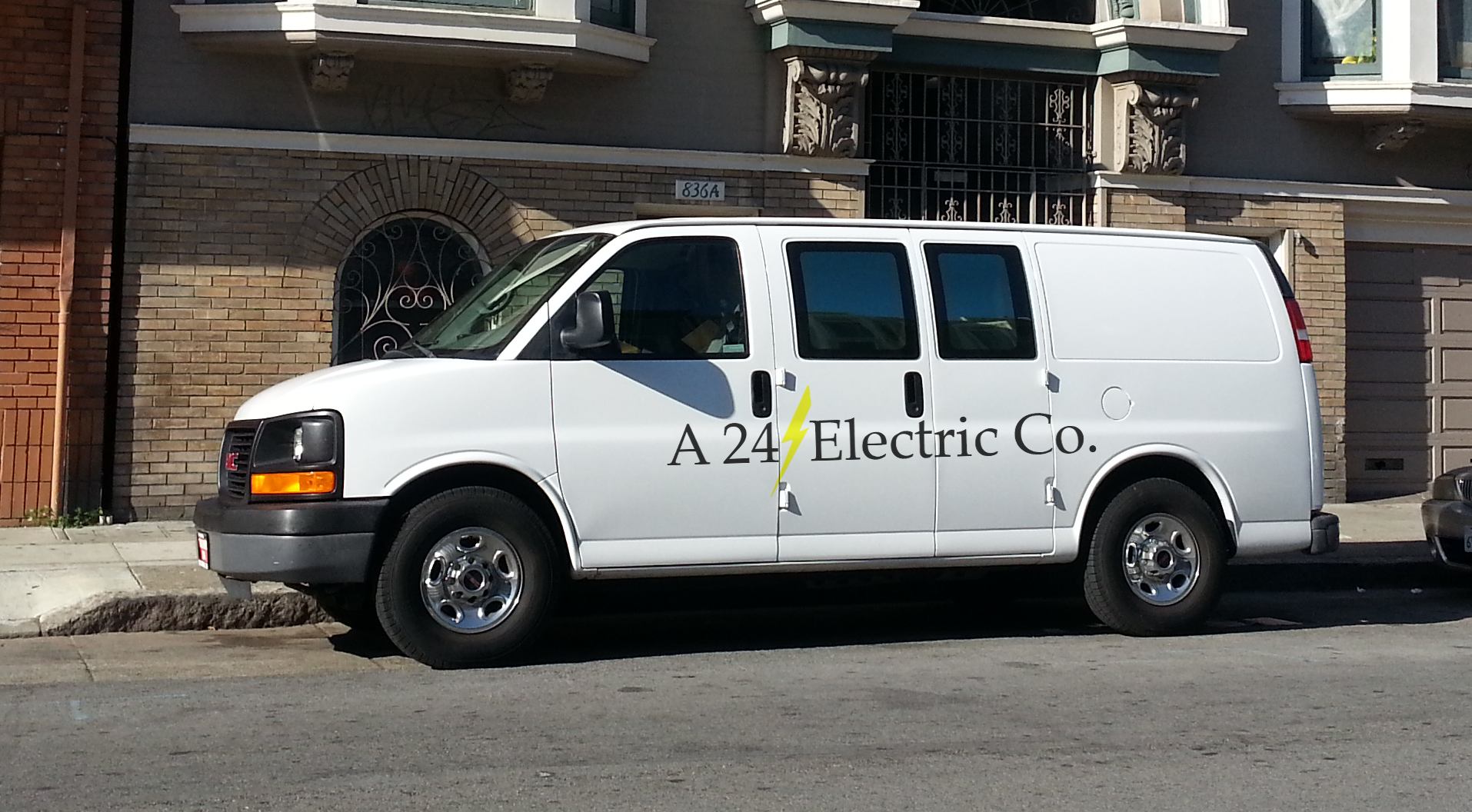 Choose a Reliable Electrician
If you have an electrical problem or you need a dependable electrician, call A 24 Electric Co. to ensure a fast response. Reach us at (415) 664-6611.