A 24 Electric Company is the best service for you when need to get Electric Help NOW.
Our company provides a wide range of electrical services for commercial and residential properties.
If you don't see what you are looking for here, contact us. We will be happy to answer any of your service questions. 
Residential and Commercial Wiring.
Upgrade and repair for new houses and remodels. Condo conversions.
Power Meter & Electrical Panel Service
Service upgrades and replacements for safety and reliability.
Doorbell and Intercom.
Lighting, Fans, and a variety of Appliances Installations.
Electrical circuit installations to latest electrical code requirements.
Kitchen, Bathroom & Hot Tub Installations.   
Code compliant circuit installation, shock protection, and GFI circuit installations.
Architectural Lighting Design.
Installation of fixtures to meet any mood or highlight decor.
Underground electrical Service conversion.
Exterior Lighting & Power Supply.
Concealed mood lighting & motion censors.
Concealed audiovisual speaker and cable wiring for multi-room systems.
Your safety is our first priority.
Should you require any help now, please do not hesitate to contact us immediately,
and we will be happy to assist you:
415-664-6611.
We can help you plan room additions, new kitchen, remodeling, adding home office or fitness room to the existing floor plan.
From start to finish our personalized service brought straight to you. We will work with your budget and discuss your needs, materials, patterns and colors.  High quality and best prices, that's what Budget means.
Residential and commercial electrical service in San Francisco and the Bay Area, 24 hours a day, 7 days a week, including weekends and holidays.
We provide full capability electrical contracting for new construction, kitchen and bath renovations, main electrical service upgrades, underground conversions, door bell and intercom repair and installation, phone lines, smoke detectors, exterior and interior lighting, code violation repair, issue permits and get projects inspected, condo conversions, retrofits and service modifications, and, just about anything relating to wiring, line and low voltage.
Our services
RESIDENTIAL
          • Service & Panel Replacement
          •Troubleshooting & Repair
• Electrical Code Corrections

• Hot Tubs & Spas Wired  

• 120 & 220 Volt Circuits

• Outlets & Switches Installed

• 3 Phase Installation and repair

• Home Lighting Design

• Fan Installation

• Electrical Inspections

• Electrical Upgrade

• Electrical Troubleshooting

• Specialty Receptacles

• Soffit Outlet Installation

• Circuit Breaker Replacement

• Ballast and Bulb Replacement

• Intercom and Doorbell Installation and Repair

• Landscape Lighting

• Motion Sensors

• Wiring Upgrade

• Dedicated Circuits

• Home Electrical Safety

• Ceiling Fan Installation

•Smoke / CO Detectors

•Lighting Controls

Transfer Switches
HOUSE EXTENSIONS
Quality Kitchens and bathrooms
Automated and Sliding gate specialists
COMMERCIAL
New Construction

Tenant Improvement

Remodeling

Manufacturing Facilities

Commercial Office/Retail Space

Warehouse Facilities

Restaurants, Retails

Power Distribution Systems

Lighting Systems and Controls

UPS and Generator Systems

Service upgrades

Transformers

Panel and subpanel installations/ upgrades

Power, Service, Distribution and Control

Architectural lighting

Trouble Shooting

Outdoor/Parking Lot Lighting

HID Lighting and Control

Emergency and backup lighting systems

Building Lighting and Landscape

Conduit Wiring, branch and feeders

3-phase wiring

Circuit installation and repair

Rewiring

Lighting installation and repair

Transformers

Sign illumination

Security Backup Lights

Parking lot lighting installation and repairs

Trenching, underground

Interior/Exterior Lighting Upgrades

Machine Wiring – Regular Maintenance

Equipment Upgrades

Emergency and backup lighting systems

Testing & Repair

Information/Data Centers

Fiber optic design and installations

AC and DC Power Systems

Voice / Data Construction

Computer/phone wiring/Cat 5

Solar Installations

Value Engineering

Maintenance contracts

Code Corrections

Load Studies and Analysis

24/7 Emergency Service & Repair
 KITCHENS & BATHROOMS
Electrical design with NIC electricians
Quality Kitchens and bathrooms
How we work?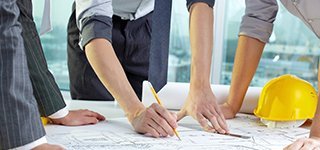 Cost is important, so it is transparent. You have constant access to the current spend and detailed breakdowns.
We usually don't charge by the hour. Electrical cost varies, but there is a minimum fee. Usually, if it is a minor repair, the cost is already included in the minimum fee . Once on site, we lead you through the process of the troubleshooting and the repair, and give you an estimate for the job.
We also offer an over the phone estimate. The estimate for the job is based on the description you give us.